DANA MULVIHILL APPOINTED GM OF LADY SENS ORGANISATION
---
---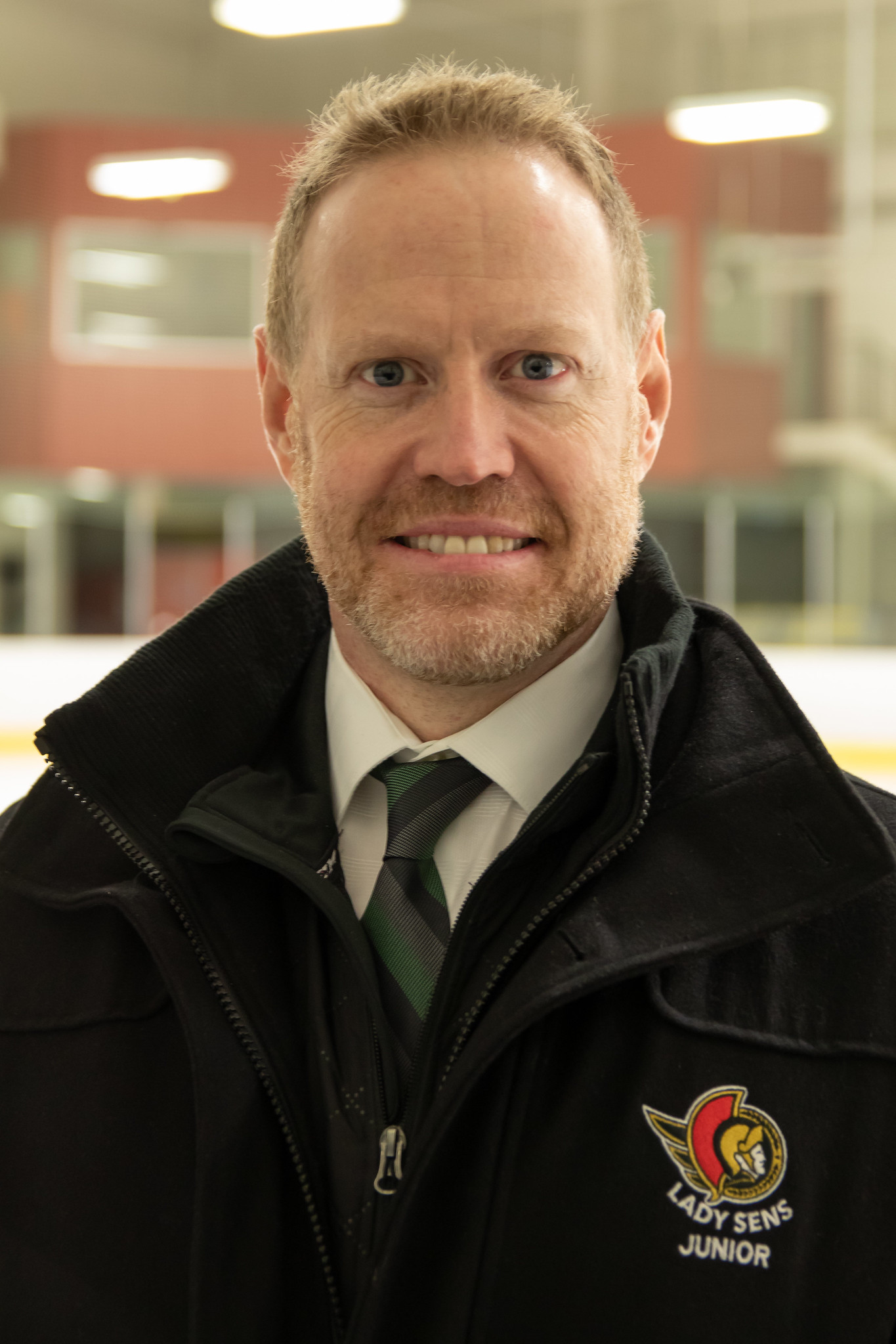 The KGHA and the Ottawa Senators Women's Hockey organizations are pleased to announce the appointment of Dana Mulvihill as General Manager of the Ottawa Senators Women's Hockey operations.
Dana joined the KGHA and Lady Sens organizations at the start of our 2020-21 season and has provided steady leadership, hockey acumen and coaching experience during times of COVID disruption and transition. The KGHA Executive and Lady Sens Committee are excited to officially have Dana in the role of GM. We look forward to Dana's leadership as he builds upon the solid foundation he has taken over into the 2022-23 season and beyond.
As the current Head Coach and Interim GM of the Ottawa Lady Sens flagship U22 team, Dana's playing and coaching experience is second-to-none at the elite level. His impressive player background includes the Nepean Jr A Raiders, NCAA Div I Clarkson University and teams in the ECHL and AHL. He has taken his elite athletic experience and developed it into a successful coaching career, and his intimate knowledge of the post secondary recruiting process makes him the ideal choice for the GM position. Prior to this season, Dana was the Head Coach of the Ottawa Lady Sens U15 AA team, and the Assistant Coach of the Gloucester Rangers U18 AA teams. At the Peewee and Novice levels, three of his prior teams have won OWHA Provincial medals (1 gold and 2 silver).
He continues to coach and run skill development sessions for teams from across the region and believes in a skill development first approach to coaching. He is adept at delivering instruction to players of all ages and abilities, and is an ideal fit to partner across the KGHA as we develop our players for the Elite level, and help drive the Lady Sens Program to new heights in the future.
Congratulations Dana!