Club History
---
Origins
2008 - 2009 was a new and exciting time for women's hockey at the elite level in Eastern Ontario. With the support of the Ontario Women's Hockey Association (OWHA) and the NHL's Ottawa Senators, the Kanata Girls Hockey Association (KGHA) merged with the National Capital Competitive Program (NCCP) and the Capital Canucks Senior AAA Team. Together they created a new program of excellence called the Ottawa Senators Women's Hockey Club (OSWHC).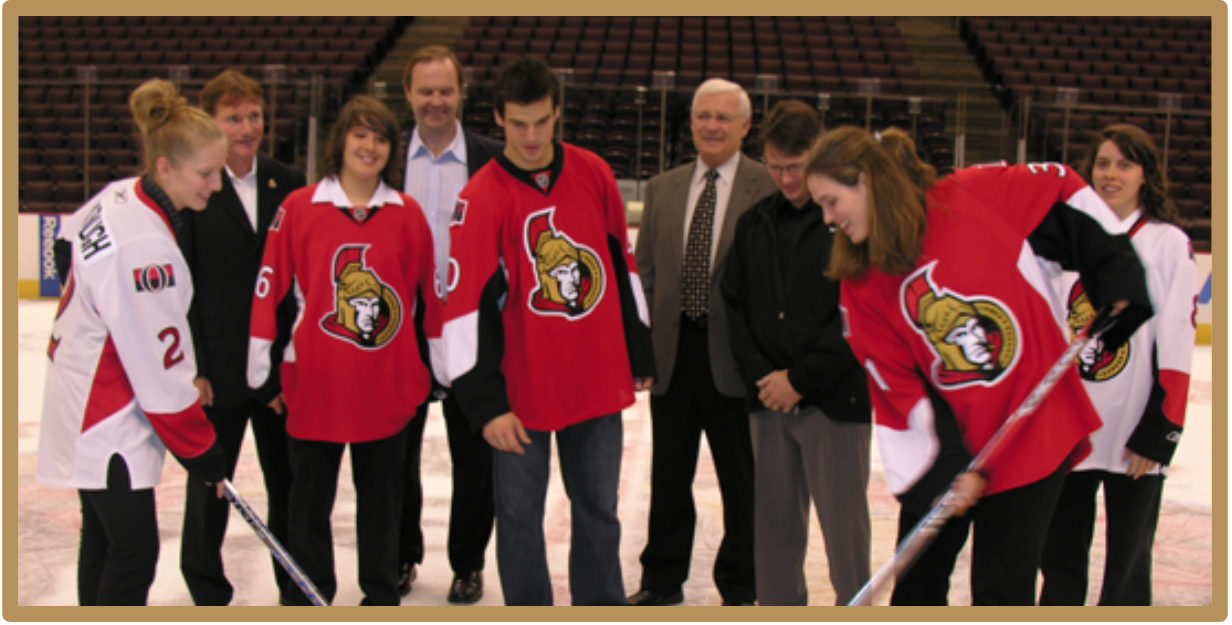 Oct 2008 - Senators forward Antoine Vermette drops a puck between KGHA players Stefanie McKeough and Cassie Seguin after the Sens announced their 2008-09 minor hockey initiatives.
Archived from Ottawa Senators. For full version of article click here.
In its inaugural season the OSWHC iced three teams; the Senior AAA playing in the Canadian Women's Hockey League (CWHL), the Intermediate AA playing in the Provincial Women's Hockey League (PWHL) and the Midget AA Showcase team.
Senior Team AAA
The Senior Team had its origins in the National Capital Raiders (1998) followed by the Ottawa Raiders (1999), playing in the National Women's Hockey League (NWHL) from 1999 until the league's end in 2007.
The team then re-branded as the Ottawa Capital Canucks and played in the CWHL for the 2007 - 2008 campaign before its merger with the Ottawa Senators Women's Hockey Club for the following season.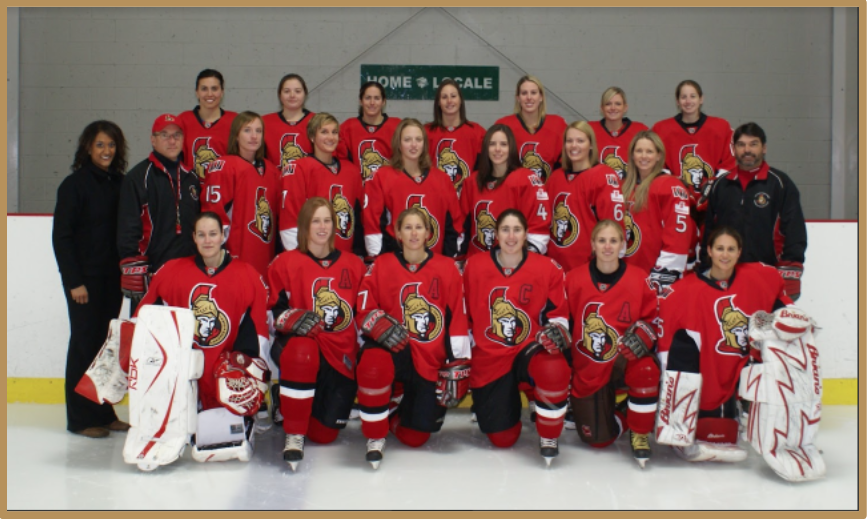 OTTAWA SENATORS SENIOR AAA 2008-09
The Ottawa Senators Senior AAA team played in the CWHL until it was discontinued when the league re-organized to only five teams in 2010.
U22 AA / Intermediate AA / PWHL Team
Preceded by the NCCP Jr Raiders in 2006 - 07 and then the Ottawa Capitals in 2007 - 08, the Ottawa Lady Senators Intermediate AA / U22 AA team has been a member of the PWHL since 2008.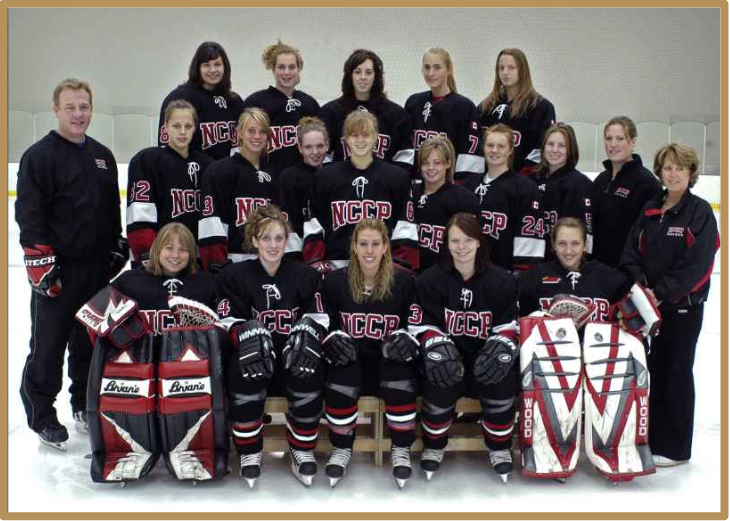 NCCP 2006- 07
The Ottawa NCCP Capitals were the OWHA Provincial Championship Sliver Medallists in 2008.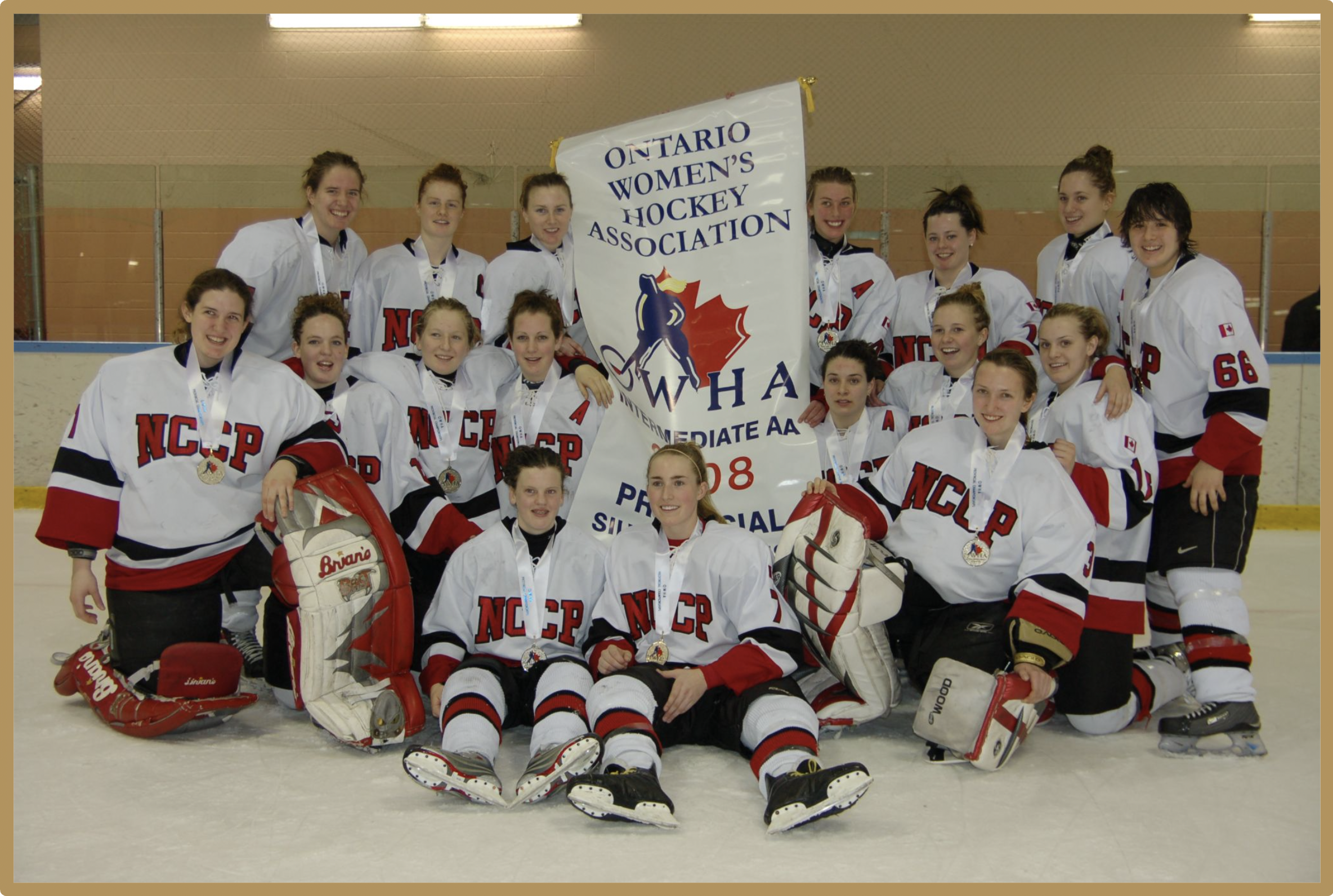 OTTAWA NCCP CAPITALS 2007-08
The Ottawa Senators were the Alumni Cup Playoffs Champions in 2009.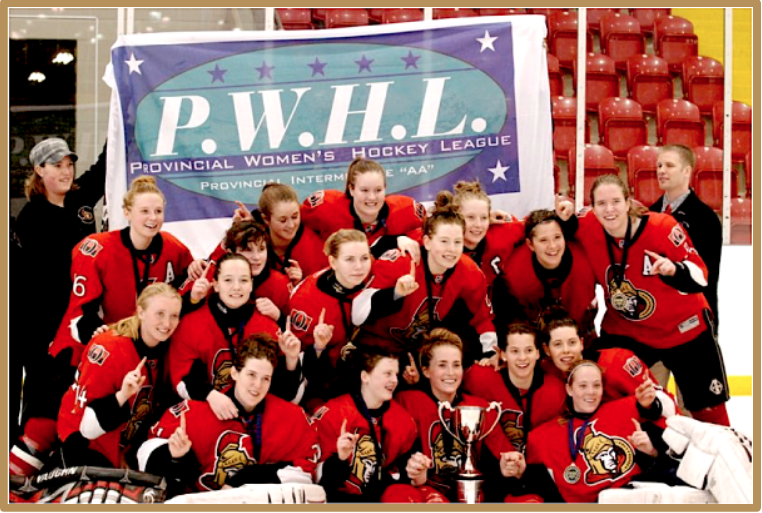 OTTAWA SENATORS IAA PWHL ALUMNI CUP CHAMPIONS 2008-09
The PWHL is considered the top amateur women's league in Ontario and one of the most competitive in Canada.
Since 2008 more than 100 Lady Senators players have graduated from the program to play at the post secondary level in Canada and the US.
U18AA / Midget AA
The U18 AA team has been part of the OSWHC from 2008 to 2014 and from 2017 to the present day.
The team plays in the U18 AA loop of the Eastern Region of the OWHA and at Showcase Tournaments.
U15 AA / Bantam AA
The U15 AA team became part of the OSWHC in 2010 until 2013 and then again from the 2017 - 2018 season forward.
The team plays in the U15 AA loop in the Eastern Region of the OWHA and at Showcase tournaments.