HANNA-RIIKKA TURPEINEN ASSOCIATE HEAD COACH OF LADY SENATORS JUNIOR TEAM FOR 2022-23 SEASON
---
---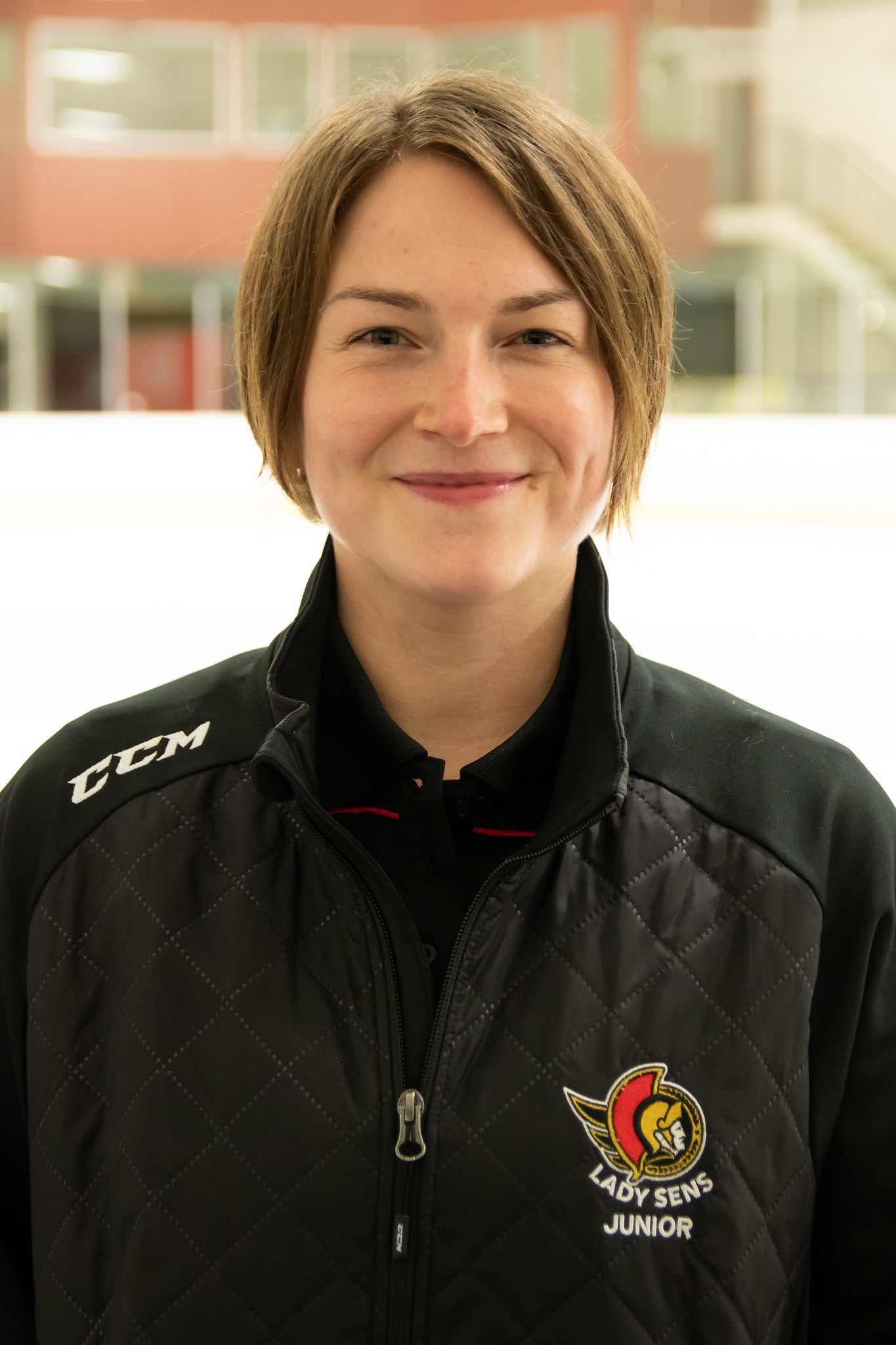 The Ottawa Lady Senators are pleased to announce the appointment of Hanna-Riikka Turpeinen as Associate Head Coach of the Ottawa Lady Senators Junior team for the 2022-2023 season. Working with GM and Head Coach, Dana Mulvihill, her primary responsibilities will include: team & individual skill development, systems & tactics development and execution as well as season and practice planning. She will also help to maintain the overall direction, vision, and culture of the Lady Sens organization.
Hanna has played women's hockey at an elite level and brings her experience as a high-performance athlete to the OLS program. Growing up in Finland, she represented her country at the World U18 Women's Championships in 2008 and was a member of Team Finland in 2010 and 2011. From 2007 to 2011, Hanna played in the National Women's League in Finland, a career culminating with Silver in the Finnish National Women's League and Gold at the IIHF European Champions Cup in 2011.
Since moving to Ottawa in 2016, Hanna has continued to be involved in the hockey world working primarily with competitive athletes in high-performance programs. From 2017 to 2022, she worked as a professional skills coach with the Ottawa Senators Hockey Programs where she became the Head of Hockey Development. Hanna's experience includes designing and providing player-specific programs and instruction for elite and high-performance athletes.
Hanna also brings a wealth of coaching and skills-development experience to the OLS U22 AA (Junior) Program. She was the defensive Assistant Coach/ Skills Coach for the OLS U18 AA team in the 2019-20 season and has served as Skills Coach, Assistant Coach and Head Coach for a variety of teams including U13 AAA boys; U15 Girls and U12 Coed. She is a Hockey Canada D1 certified coach, PEP Power Edge Pro certified instructor, and a trained Hockey Canada Skills Coach.
Hanna will be an asset to the OLS Junior team and a key contributor to its future success. We are looking forward to working with her.
Congratulations and welcome to the team, Hanna!