COACHING STAFF 2023-24 SEASON
---
---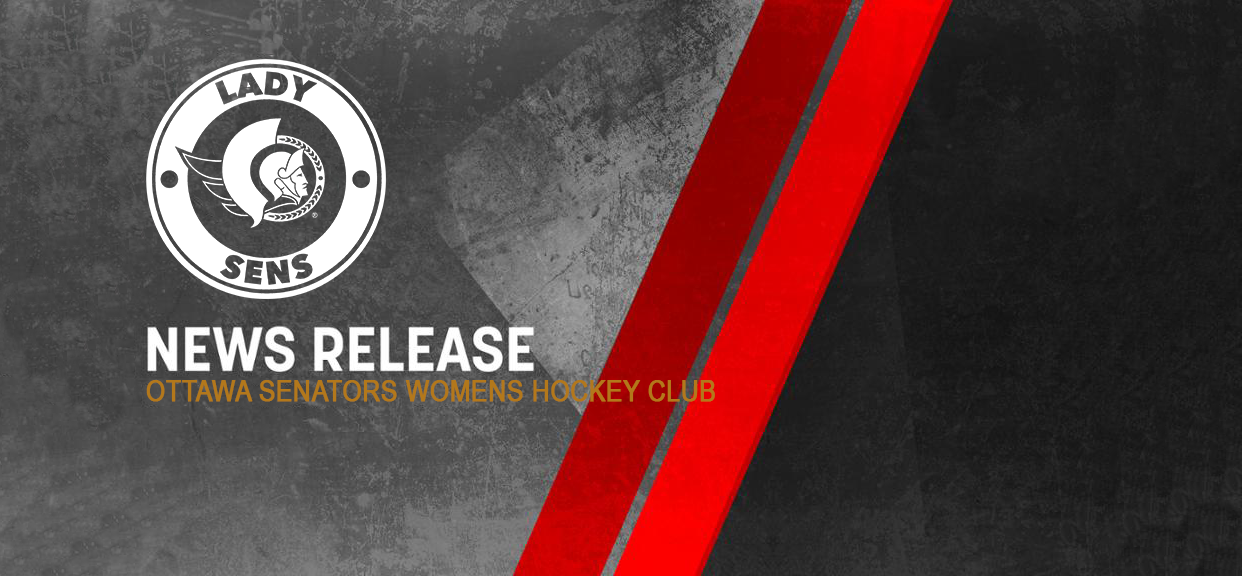 ---
The Lady Sens General Manager Dana Mulvihill and the Lady Sens Committee would like to announce the Coaching Appointments for the 2023-24 season.
U22AA HEAD COACH - HANNA-RIIKKA TURPEINEN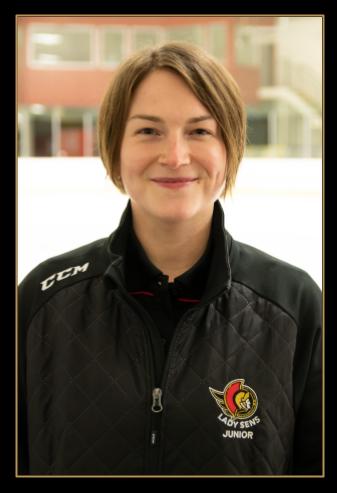 We are pleased to announce the appointment of Hanna-Riikka Turpeinen as the Head Coach of the Ottawa Lady Senators U22AA team for the 2023-2024 season.

As Associate Head Coach this season Hanna has brought a wealth of coaching and skills development experience to the U22AA program. Hanna's impressive technical skill set combined with her extensive personal experience as a high-performance athlete has been an asset to the team and a key contributor to its development.
We are excited to work with Hanna as the U22AA Head Coach as she continues to drive the success of the U22AA program.
U18AA HEAD COACH - AMLETO GRECO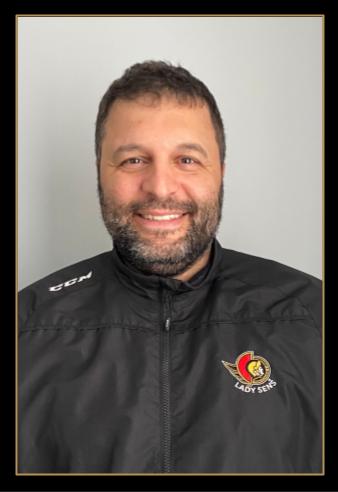 We are pleased to announce Amleto Greco is joining the Lady Sens coaching group as he is appointed U18AA Head Coach for the 2023-24 season.
Amleto is a long-time volunteer within the KGHA and a dedicated hockey coach with over 10 years of experience coaching and instructing competitive players from IP through Midget.
He joined the KGHA during the 2015-2016 season as a Head Coach and is currently an Assistant Coach with the KGHA U11AA, U13AA and U18A teams. Last season Amleto was an Assistant Coach with the U15AA Lady Sens and also assisted on a provincial gold medal winning U13BB team. Amleto is a NCCP Development 1 Certified Coach and also coached with the KMHA and SSHD.
We look forward to working with Amleto as he brings his considerable experience and commitment to minor hockey to the new challenge of the U18AA Head Coach role.
Congratulations and welcome to the team Amleto!
U15AA HEAD COACH - BLAIR SUPRYKA
We are pleased to announce that Blair Supryka will return as the Head Coach for the U15AA. Blair's focus will be to build on the successes of the current season and to continue teaching the Lady Sens players at this formative level in their development as elite hockey players.
Blair joined the KGHA during the 2020-21 season and has been an Assistant Coach for the Lady Sens with both the U18AA and U22AA programs. He's also previously held a variety of head coach and assistant coaching roles in Tier 1 boys and girls hockey throughout the region.
He is known for having a positive influence on his players, with each of his prior teams showing remarkable improvements throughout the season, and he continues to work as a skill development coach within the Ottawa-Carleton region.
We are confident that the Lady Sens coaching staff will teach, encourage, challenge and support our players toward their full potential in the 2023-24 season!
Dana Mulvihill
Lady Sens GM