U22AA PROVINCIAL SILVER MEDALISTS
---
---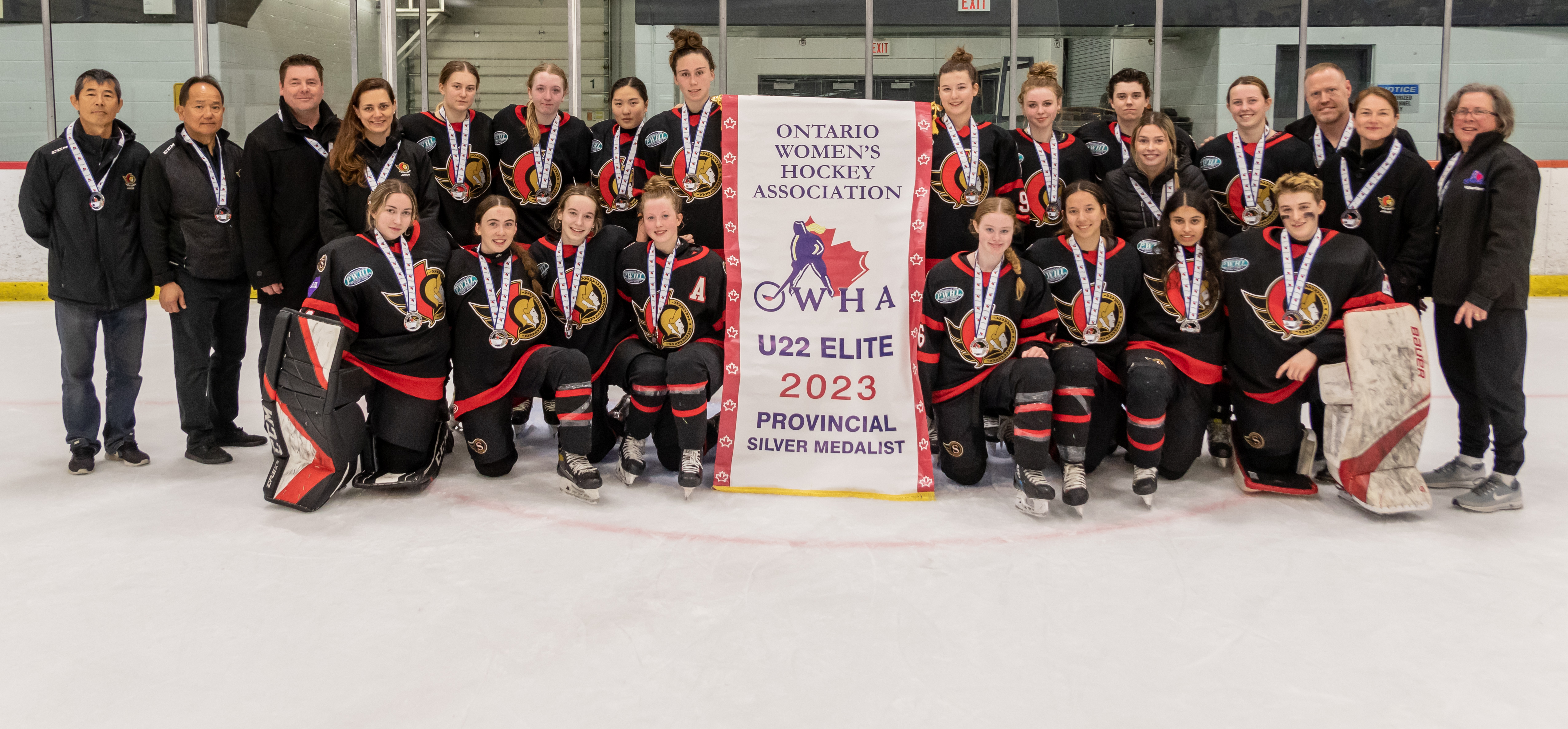 ---
Building on the Bronze from 2022, it was another great performance at the Provincial Championship for the Ottawa Senators Women's Hockey Club as the U22AA team finished the tournament Provincial Silver Medalists!
The team went 2-1 in round robin play to finish first of the second place teams - securing a bye to the quarter final where they won the rematch against Eastern Ontario rivals Kingston 5-2.
A 2-1 win in a close game versus Burlington Barracudas in the semis brought the U22AA Lady Sens to the Provincial Final against Durham West Lightning. Final result 2-1 Durham after a hard fought contest by the Sens.
We are so proud of this group for all they have accomplished this season. Congratulations on a great result to end the year!
GO SENS GO !
You can read more about the U22AA success at OWHA Provincials in the OttawaSportsPages article here.